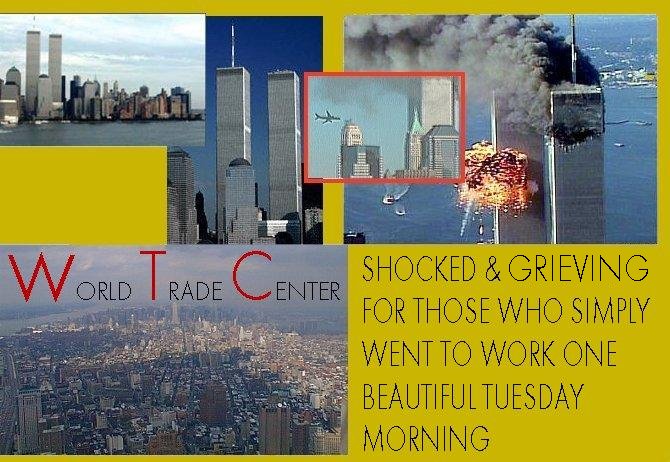 Here in New York,
we mourn the loss of thousands
of our fine citizens.
This is indeed, the worst thing that's ever happened,
the most horrific single event ever witnessed , and witnessed by millions of people around
the city and around
the nation.
Deepest Sympathy to all the friends and
families of those lost.
Let's band together to move ahead and treat
each other with love and respect always.
thebassguy
Some of my photos from the week of terror:
The view from 239th Street, around 11AM, 9/11/01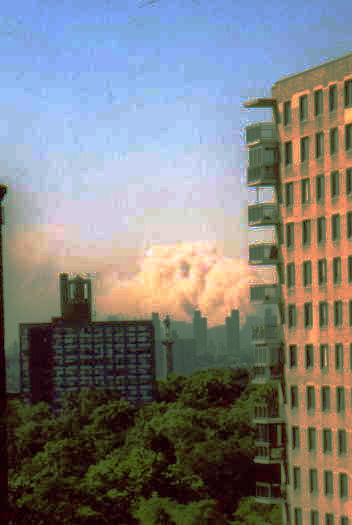 Same shot, enhanced
click here for Some Photos by someone else on 9/11/01 - From Brooklyn
Here's the PhotoVault shots of the Towers in their Glory
Sunday 9/16/01:
Getting towards Ground Zero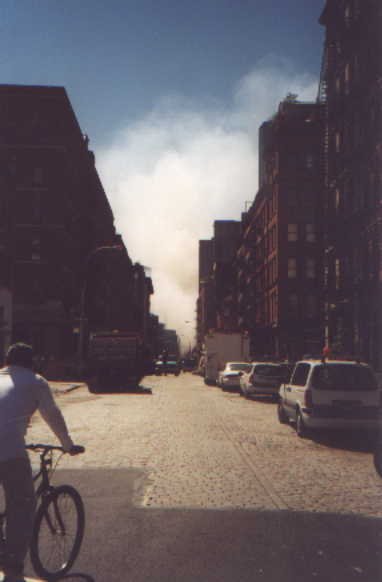 I used to look down this street, and the
sky was dominated by the WTC Towers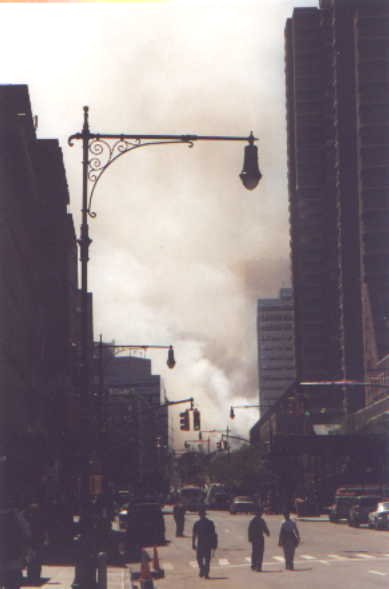 What HAD been #7 WTC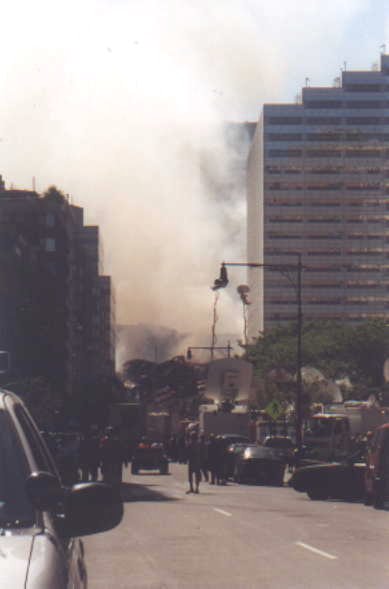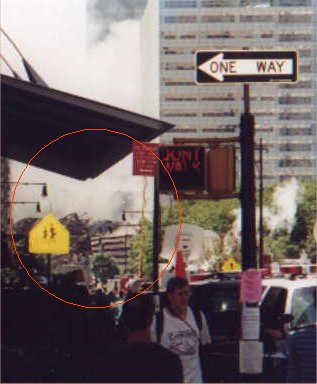 #7 World Trade Center - still burning...fiercely....why?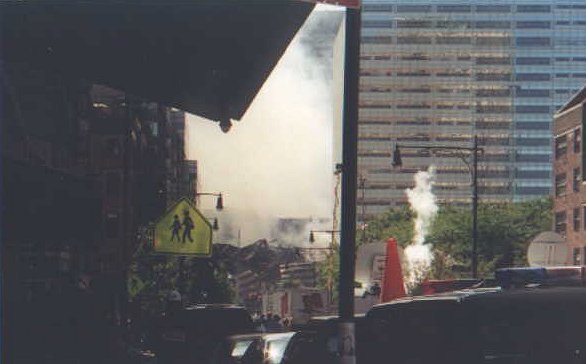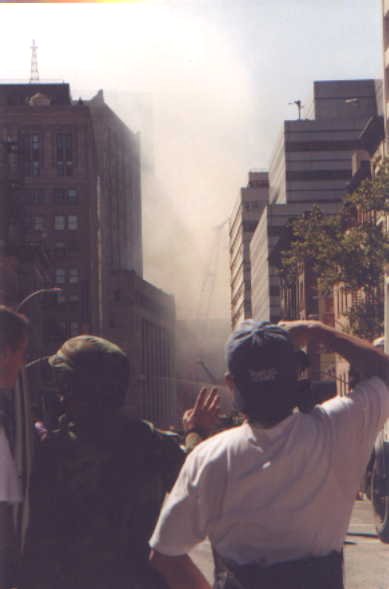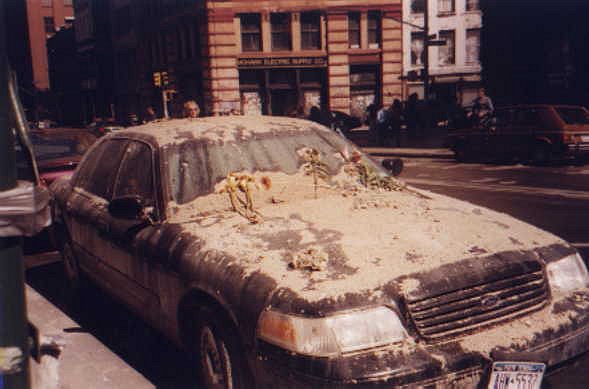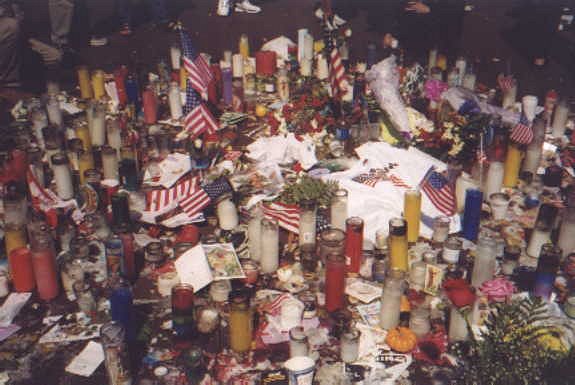 thebassguy and family extend deepest sympathy to all the friends and families who
lost loved ones in this barbaric attack on our city and our nation.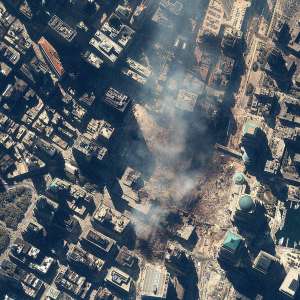 Here's a GRAPHIC I made, which you may use freely.
In fact send it to others if you can.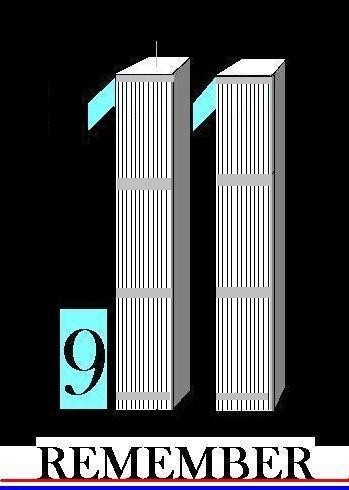 a follow up series:
My 11/18/01 photos from Ground Zero
return