thebassguy 's
CLASSIC BASS GALLERY
---
These are not all basses that I actually own, sad to say...
but a gallery of GREAT, CLASSIC, SERIOUS, legitimate
Electric Bass Guitars
( IMHO, of course! )
My current bass collection includes a 1992 Music Man Stingray 4-string,
a Yamaha BB2200 Fretless 4, 1972 Fender Telecaster, and a Yamaha BBN5 5-string.
My non-bass guitar collection includes Peavey Generation Series (active-tele), Epiphone Sheraton,
an Ibanez cutaway acoustic, and a Martin Backpacker.
CLICK ON ANY BASS TO GET TO THE MANUFACTURER'S HOMEPAGE.

similar to my '72 Tele...see?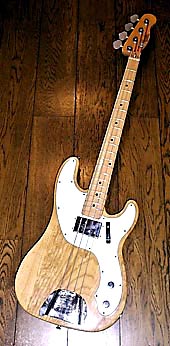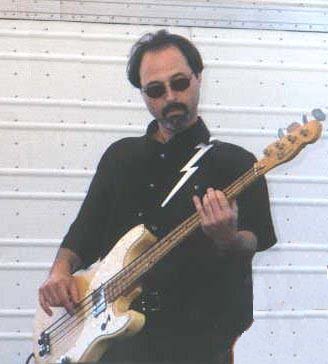 Me & my Tele
1971-72 Fender Telecaster Bass
Bass'd on the original Leo Fender "slab" body bass...it's like a friendly old dragon...

My '92 Music Man Sting Ray
A REAL bassplayer's bass, and a fine piece o'musical furniture!

My main axe lately, the el cheapo Yamaha BBN5
that sounds & plays like a fortune! Passive buts really cuts thru the muck!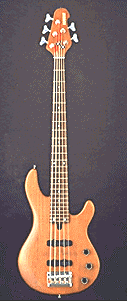 Here's an official product shot of
the Yamaha BBN5
the
other classic basses include:

Fender Jazz Bass
It rocks, it jazzes, it even reggaes...skinny-at-the-nut classic.
Dig the phat "F" bridge cover. Don't own a Jazz bass anymore. Pity.

Fender Precision Bass
with modern P/J pickup style
The "P" - the Ford Mustang of the bass world?
Never owned one, but this is one I'd be glad to have!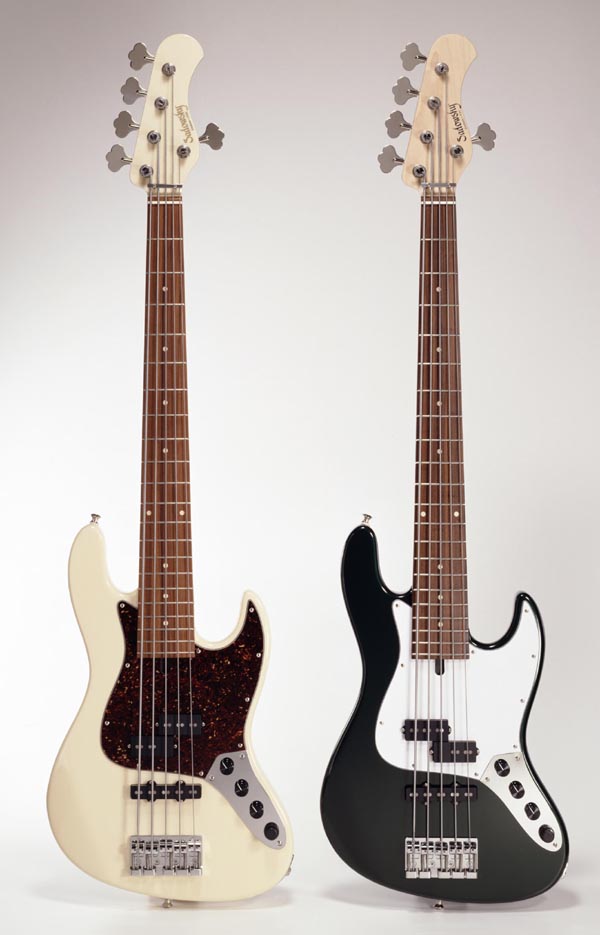 Sadowski's 5-String J Basses
Someday one will be mine!

Warwick
Nice line o'basses! Also on my wish list.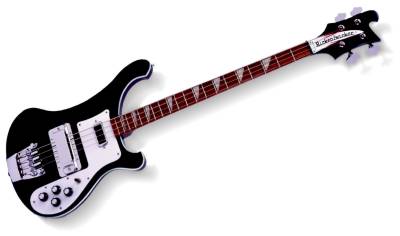 Classic Rickenbacker
McCartney, Squire....need I say more?
I have a birthday coming up......(hint)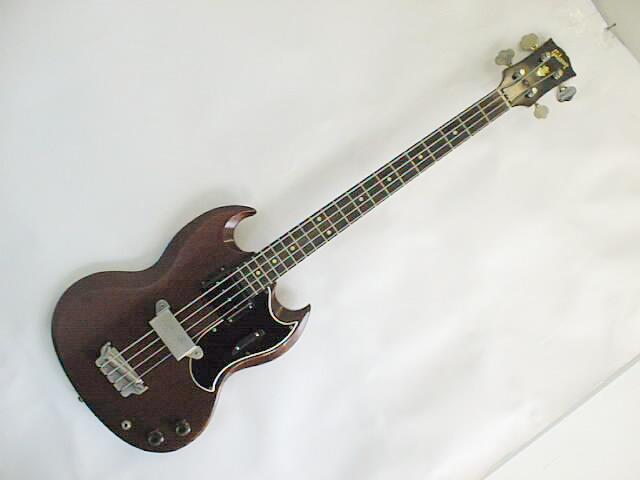 Gibson EB Basses - Legendary and Light!
Design based on Les Paul's Gibson "SG" model guitars

Hollow-body Gibson
Tone Galore... a Classic warm sound!
Wouldn't kick one of these offstage!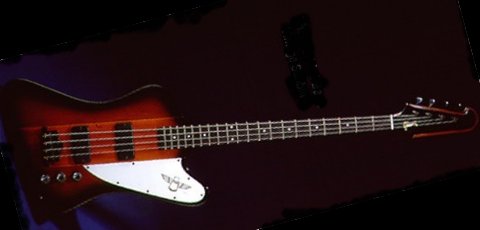 Gibson Thunderbird
Bad pic..classic cool axe! Wouldn't mind givin one a workout!
Custom Alembic Series II
"you probably couldn't afford this one!"
(neither can I)
Remember, I do NOT own all the basses shown on this page! *
Here's pix of me and my toyz
There are many more classic, or soon-to-be classics to come, and I will add them as I gather the pictures. They will include Warrior, Modulus, Steinberger, and Danelectro among other favorites. I welcome opinions.
hbass bass guitar electric bass thebassguy gallery bass gallery guitar guitars bass player gibson fender musicman
return to thebassguy's homepage








* yet!